Pressure Washing Westfield IN
Indiana's premier
Pressure washing
Indiana's #1 Team of Residential Cleaning Professionals
Here at Indy-Res, customer satisfaction is our #1 priority. When assigned a project, no matter how big or small, we commit our 100% effort to produce the desired results. We even strive to exceed our clients' expectations. We are well trained and equipped with the right tools and experience to tackle all of your exterior cleaning needs WITHOUT the use of dangerous high pressure! Equipped with the right cleaning solutions and our adjustable pressure washers, we don't simply clean your exterior surfaces, we restore them back to their original and natural state. Contact us today to get a quote and high-quality services.
Pressure Washing Westfield IN
Click Each Icon To Learn More
Try Indiana's Premier Cleaning Services Risk Free Today!
We Guarantee 100% Satisfaction Or Your Money Back!
What Your Neighbors Are Saying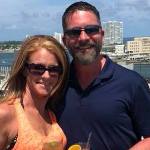 Punctual, professional and did a great house washing job! I will be selling soon so I needed the wash in preparation for an exterior paint job and to also remove mold on my siding. I was very pleased with the service provided and the cost was reasonable as well.
Pressure Washing Westfield
Very professional. My house looked amazing when Casey completed the pressure washing. I had been trying to hand scrub moss off the garage siding for months and he came in and had it gone in minutes, along with the cleaner they use so I won't have to worry about it coming back right away either!
Window Cleaning Westfield
Casey is so nice, professional and punctual. We had to reschedule twice because of rain, but Indyres called promptly to reschedule window cleaning and put me on the schedule quickly. I have used 2 other window cleaners and Indy-res is my favorite! I will use them from now on. Highly recommend!
Results That Speak For Themselves
We are a locally owned, family run, husband and wife, full service exterior cleaning company. We go the extra mile to ensure you receive superior results. We've proven that by earning the Angie's List 2018 and 2019 Super Service Award! Only the top 5% of Angie's List businesses earn this award!
Ready To Rejuvenate Your Home?